We created the RV Buyers Bootcamp to help first-time RV buyers make the right choice for their lifestyle.
We get the questions all the time: "What is the best RV? Which one should I buy??"
Unfortunately, the answer isn't that simple, as everyone's preferences and travel styles are different.
But fortunately, this course will teach you the way to figure out which RV is best for you!
RV Buyers Bootcamp will answer the questions you didn't even know you had.


This comprehensive course teaches you about RV-types, floor plan advantages, and negotiation strategies. From buying new to restoring a vintage RV, six instructors share their personal experiences and lessons learned.
What You'll Get in RV Buyers Bootcamp
The RV Buyers Bootcamp will teach you how to pick out the best RV for you, learn tips and tricks for negotiating and financing, perform a hands-on Pre-Delivery Inspection, find friends on the road, and so much more!
👉 4 In-Depth Seminars
👉 Walk through 2 Different RVs with us as we go through our Pre-Delivery Inspection Checklist
👉 25+ Pages of RV Printable Worksheets to guide you through your personal RV-Buying Journey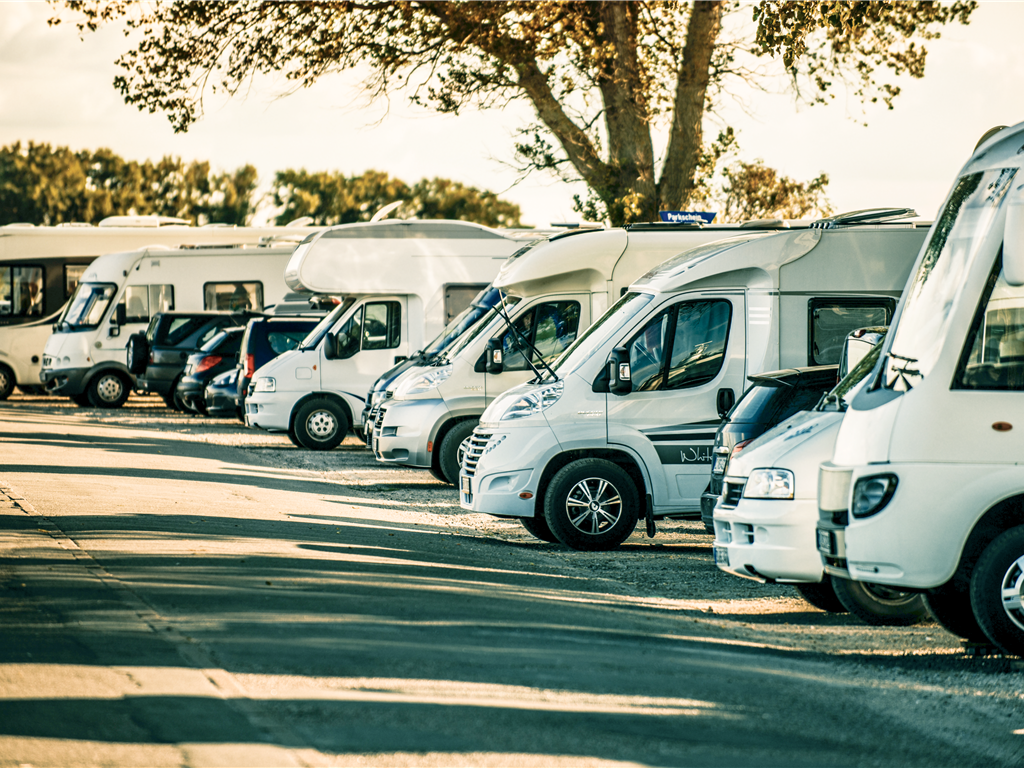 Seminar 1: Beginning your RV Journey - Choosing Your RV
This seminar will help you learn the differences between all RV types. We will go over the features and benefits for each RV class, choosing a manufacturer, and important things to think about when picking your perfect floorplan. 
We'll walk you through questions like:
Can you access the fridge and bathroom with the slides closed? 
How frequently do you plan on moving? 
How much boondocking will you be doing? 
Will you be full-time or a weekender? 
All of these questions will impact your RV choice.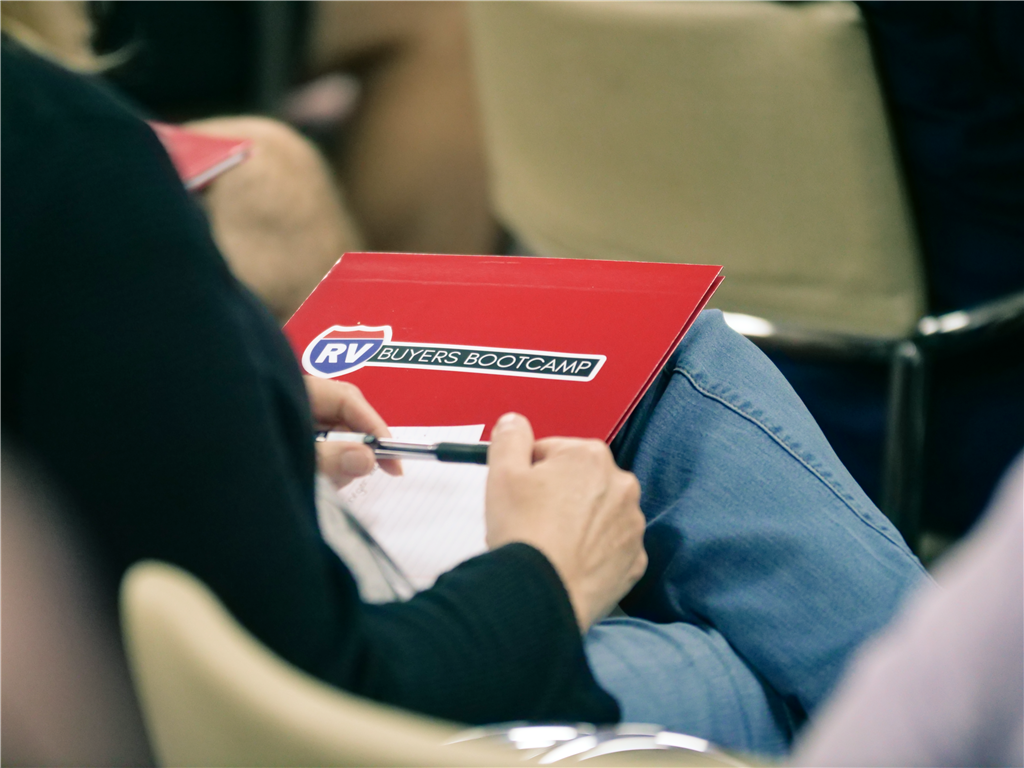 Seminar 2: The Buying Process
Now that you know what floorplan and type of RV will be best for your travel style, it's time to dive into the world of purchasing it. 
The RV-buying process can be overwhelming. With this seminar we want to highlight helpful tips around things to think about that may guide your buying experience.
We'll review topics such as:
Buying New or Used
Choosing a Dealership 
Where to Buy Used
Understanding Your Ideal Budget
Tips for Staying Within Budget
Financing & Insurance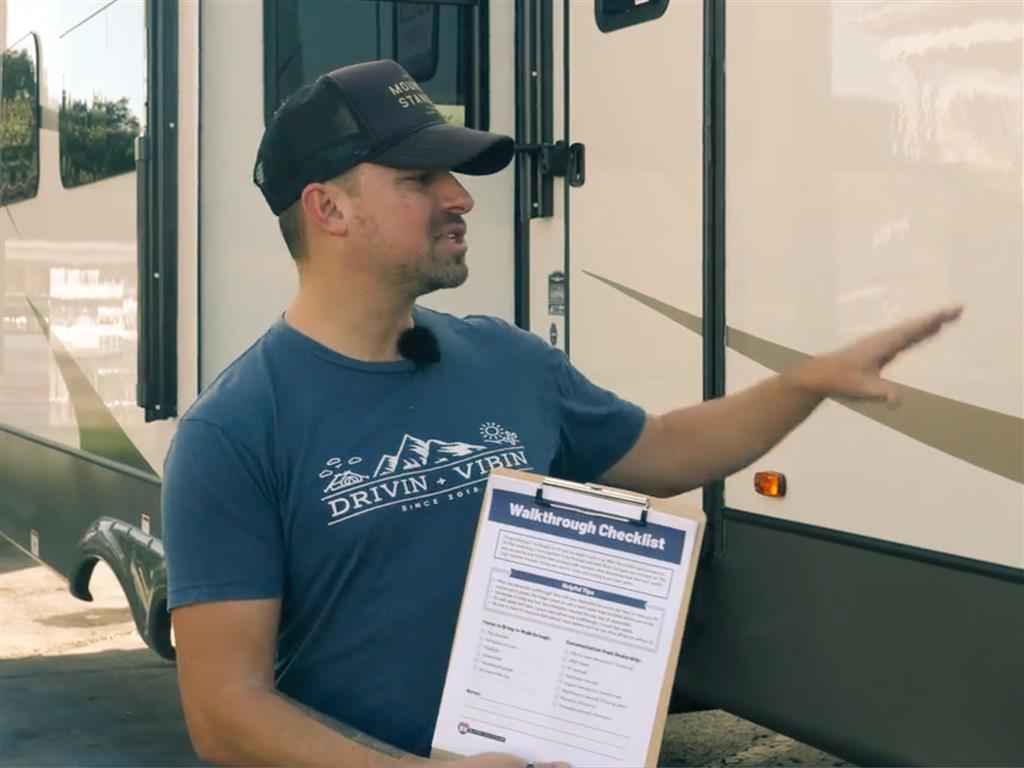 Seminar 3: The RV Delivery Process
We will take you through what to expect from start to finish when it's time to pick up your RV.
Once you know what RV you want and you've made your purchase, it's time to take delivery and begin RVing! This is a very exciting time in the RV buying process and we'll share some helpful tips to get you started.
Walk-through a fifth-wheel and a Class A motorhome with us as we go over the things to check and look for before you drive your RV off the lot.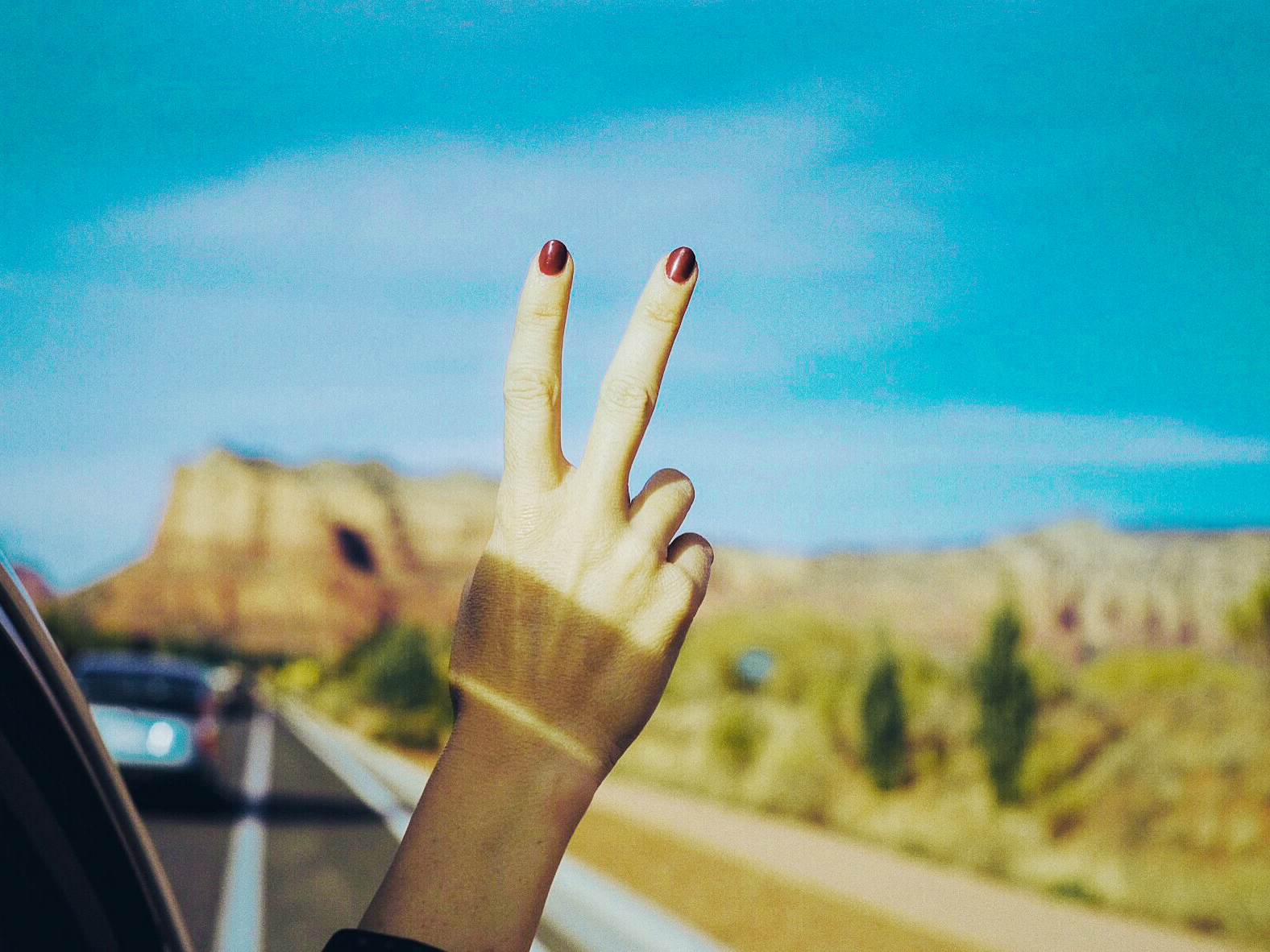 Seminar 4: Hitting the Road
Now that you have all the tools in your belt to find and buy your perfect RV, it's time to review what's needed to get you settled into the RV community.
While the RV lifestyle is extremely rewarding, it does come with its own set of stressful days and problems. We want to send you on your way with everything you need to know to start your journey on the right foot!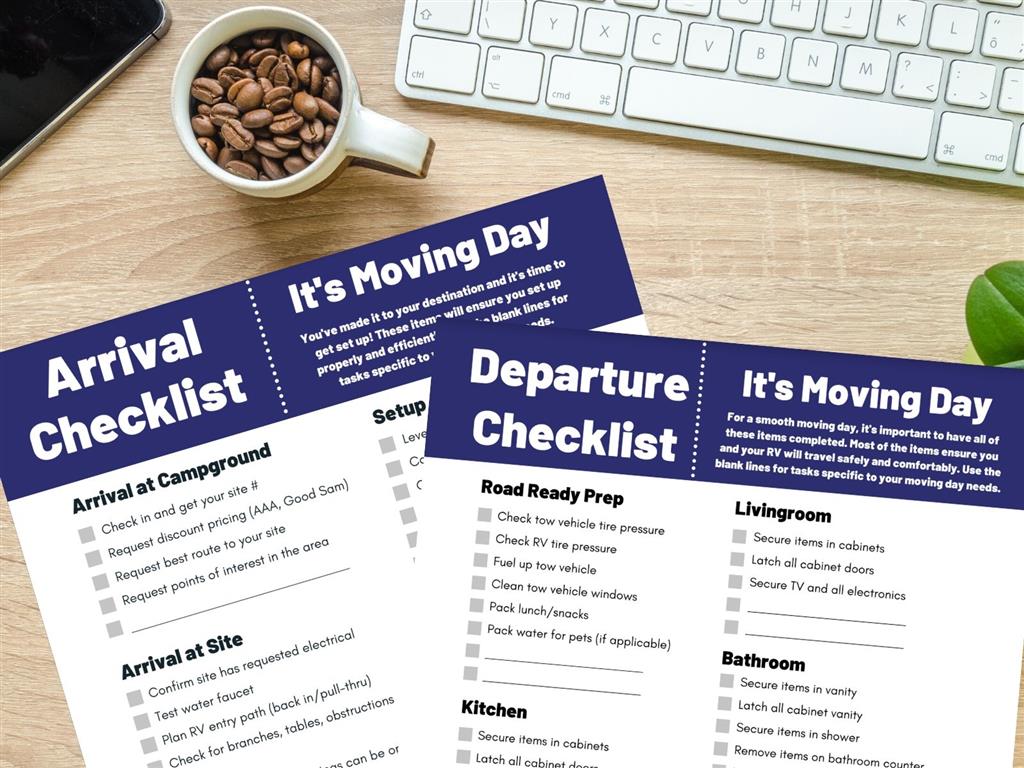 BONUS: 25+ Pages of Printable RV Worksheets
We will provide you with 25+ pages of RV-related printable worksheets!
These checklists and worksheets will get you organized and prepared for the RV lifestyle.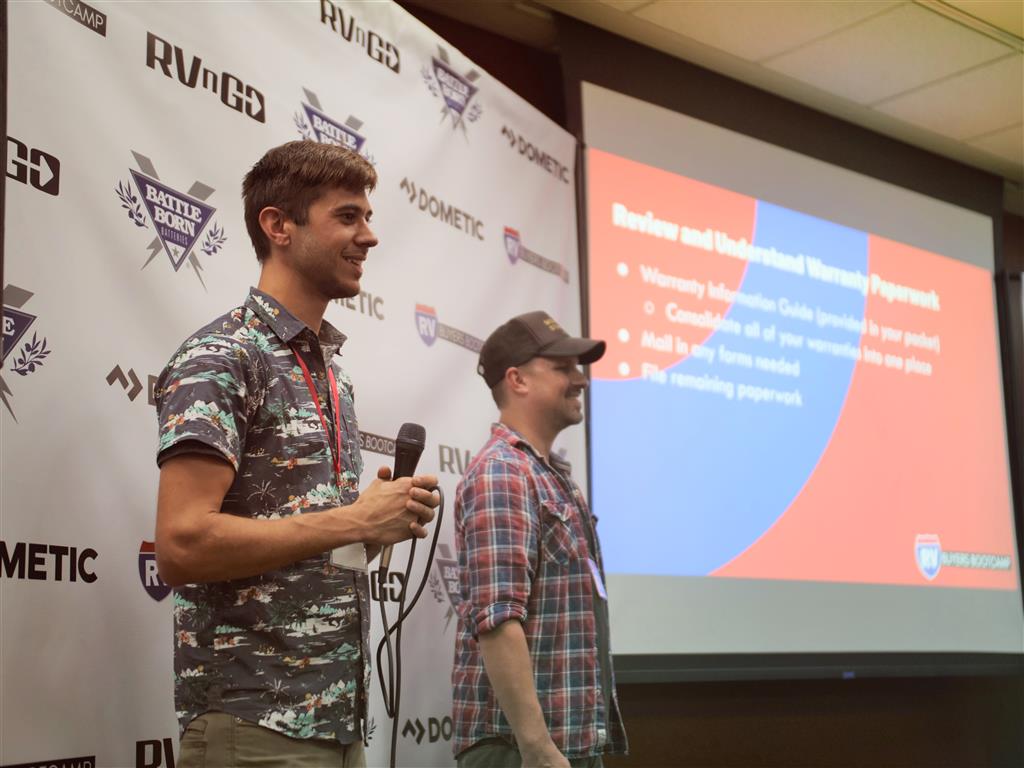 Feel the interaction, hear the personal stories, and get the FULL explanations from this originally live, in-person event.
We look forward to you getting to know us, and hope we get to know you, too!
Course Curriculum
Available in days

days after you enroll

Welcome
Available in days

days after you enroll

RV Buyers Bootcamp
Available in days

days after you enroll

Wrap Up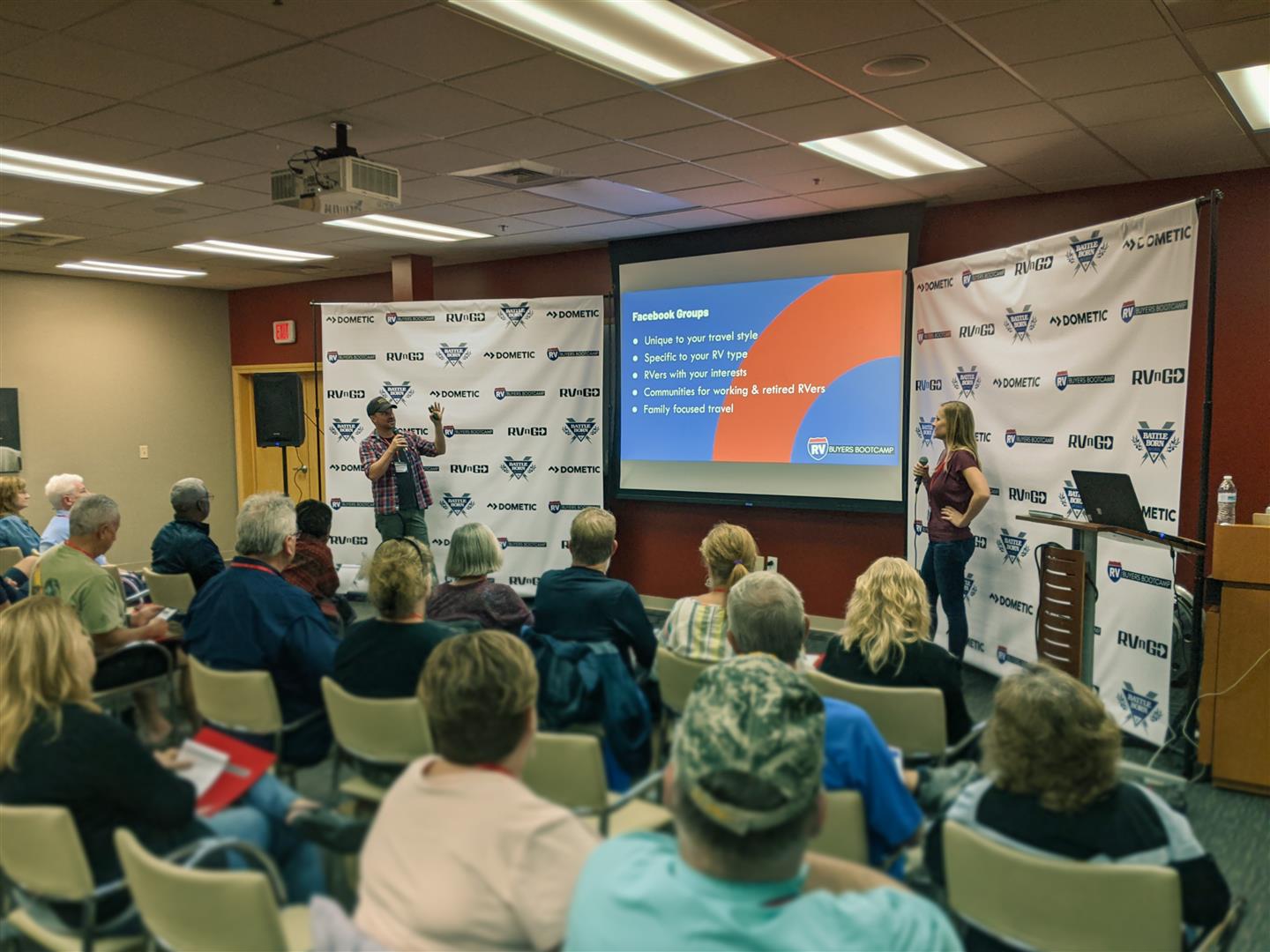 We want you feeling prepared before your RV purchase and on the road afterwards.


We are here to help YOU start your RV journey whether you're buying used or new, motorhome or towable, are just starting to look or have been researching for years.
Hear what other students had to say about this course:
"Awesome class!! So glad we were able to be there! We thought you all did such an incredible job. Even though we have been researching and planning for a couple years we learned so much. Thank You for a great class! It was a priceless experience."
- Kimberly B.
"We made our travel trailer purchase just a few weeks following the RV Buyers Boot Camp, and were very confident we made the right choice for us and negotiated a fair price after attending the event. Let the adventures begin!"
- Roger W.
"This was an informative and well-managed seminar. I learned a lot. I would highly recommend it to anyone who is even slightly interested in buying an RV."
- Jerry M.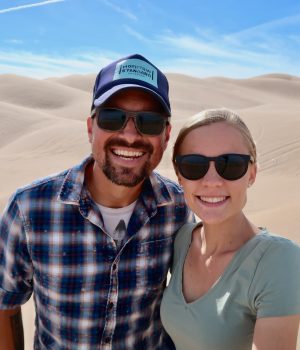 Meet the Instructors:
Kyle & Olivia Brady
We left our hometown in 2015 to explore the US in our vintage Fiber Stream camper. Since then we've had some big life changes! We completed a "shell off" renovation to our 1979 Airstream, turning it into an off-grid beast and we welcomed our daughter Nora into the world! RVing has changed the way we experience life and we are thrilled to be sharing our knowledge with you!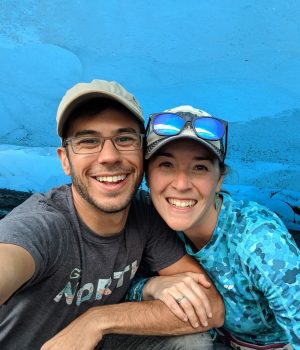 Meet the Instructors:
Tom & Caitlin Morton
In September 2015, we gave up the stationary life for one where we are constantly on the move! We are co-hosts on the new television show "The RVers." We normally live and travel in a 33ft fifth-wheel RV, but have experience living and traveling in truck campers and small Class Bs as well. We've found the RV lifestyle to be extremely rewarding and are excited to be part of your journey!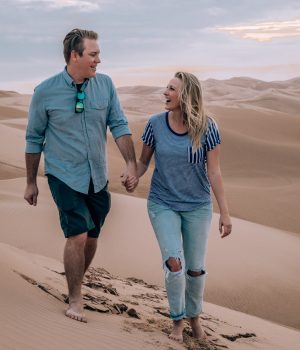 Meet the Instructors:
Jason & Rae Miller
We hit the road in July 2017 and haven't looked back since! We purchased our Grand Design Solitude new after some serious negotiations. We had never owned an RV before then and have learned many valuable lessons the past few years. We've learned a lot by trail and error so you don't have to. We can't wait to share our tips and tricks with you during RV Buyers Bootcamp!
What if I don't want to buy an RV for another few years?
That's great! The more time you give yourself to plan and Research, the better.
Do you offer refunds?
Yes, we do! We believe in our course and know it will help you transition to full-time RV life, but if you're not satisfied with your purchase, let us know!
What are the PDF documents included in this course?
We have included additional worksheets and checklists that you can download immediately (or whenever you need them). They include worksheets to help you downsize your home, plug and play budget worksheets, and a checklist for all of the RV essentials you'll need.
Why are the couples teaching this course qualified?
Between the three couples, we have over 12 years of RVing experience. Not only did we all do extensive research before hitting the road, we continue learning the best practices on the road. Because of our social media platforms, we are constantly asked about the transition process. Because of this we've done even more research around the questions we can't answer to provide thorough and educated answers. We decided it was time to put all this knowledge and years worth of research down on virtual paper to share with anyone who needs it!
Is my credit card information secure?
Yes! We've partnered with Teachable to provide a secure socket layer, 128-bit encryption. 
Frankly, your credit card data is safer making an online purchase through our secure site than it is using it to pay for gas or buy food at a restaurant. So feel comfortable knowing your transaction is 100% completely protected from fraud.
How long do I have access after I purchase the course?
Once you make your purchase, you'll have access to the course forever!
I'm in! How do I start?
By enrolling today! Click the "Enroll Now" button below to get started.